Edit no.2: thankyou to commenter who give us this list of pro-bono lawyers (who do volunteer legal work) in Australia, if u know more pls put them in comment box.  Dont be quiet anymore!
Edit no.1:
Aly Raisman: USA Gymnastics told me to be quiet about Larry Nassar abuse
THIS IS SAME AS WHAT NT GOV & NT EDUC DEPT & NT POLICE DID TO HANNAH CURRAN & FRIENDS & STAFF WHO REPORTED JEFF PARKER. THEY TRIED TO SILENCE THEM:
"I was told [by USA Gymnastics] to be quiet," Aly Raisman told ESPN on Tuesday night. "And I think that when somebody in high power is telling you to be quiet, right when they realized you are abused, I think that that is a threat, and especially when their first concern should be to make sure I'm OK, to get information from me, to see if my other team-mates were abused, to see what else I knew, to get to the bottom of it."
"Their biggest priority from the beginning and still today is their reputation, the medals they win and the money they make off of us," said Raisman. "I don't think that they care. If they cared, then the second they realized that I was abused, they would have reached out, asked if I needed therapy, asked if I was OK, asked what they could have done and they would have – they would have made a big change.
"Instead, they allowed Larry Nassar to continue to work on little girls in Michigan and molest gymnasts for a very long time. I don't know how they sleep at night. I'm so angry that, after realizing that we were abused, they let him continue to molest other gymnasts when they told me there was an investigation going on. They told me to be quiet. I thought that they were doing the right thing, and I didn't want to tip off the investigation. I trusted them and I shouldn't have."
Everyday Australians get that no one should be silenced about child molesting, abuse & assault.  Except maybe Kalamity Ken Dav-L-ies who's new Dept is doing really well with him in charge with his Don Dale fuckups & rape of a 2 yr-old girl in Tennant Creek.  Onya Kalamity Ken!

This is a call to arms: let's work together to uncover who protected who, when, how & where they are now so that legal proceedings can be started against them for enabling this abuse to continue.
First stop: the NT Dept of Education. Vicki Baylis, Marion Guppy, Eva Lawler, Liz McDowell & others have all been working in there for years & years protecting NT GOV & covering up abuse, of teachers & kids.

Time to expose them & their inner workings. Make them responsible for their inactions.
Parents, lawyers, kids, media, great investigators like Chris Walsh etc we need ur help!
All the media around Australia reading this blog, join together to help the parents who powerful NT institutions tried to silence, just like USA Gymnastics girls who fought back & made their voice heard in the end.
Research "Aly Raisman" & "Larry Nassar" for all the stories about this disgusting nightmare for the young girls in United States of America.
Tweedle Dumb & Tweedle Deeeeeary me, look at the erection in ur pants Laurie.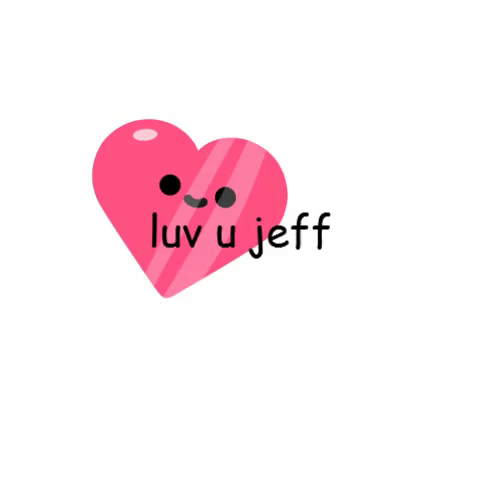 Meanwhile back at the ranch…..
A message for Parents from Driver Primary School: go speak to a lawyer, go in a group if u have to, get the story documented legally, INCLUDING ALL THE NAMES OF PEOPLE U TOLD & WHO DID NOTHING, see if u can start legal proceedings against these sick NT EDUCATION DEPT bastards.
ANYONE WHO HELPS A COVER UP LIKE THIS IS IN LEGAL TROUBLE: HR MANAGER, HR PEOPLE, REGIONAL DIRECTORS, PRINCIPALS ETC. THEY ARE NOT SAFE FROM LEGAL PROCEEDINGS BECOZ THEY IN THEIR OFFICE. 
HOW DARE THEY PUT YOUR KIDS IN DANGER (not their kids) BY DOING NOTHING!!!!!!

Collect ur resources together & hold them accountable. Some lawyers do pro-bono (volunteer) work for good causes, ask them to help u. Especially speak to Maurice Blackburn lawyers too.  They sometimes do "No Win No Fee" for financially juicy negligence cases.
REMEMBER: GOVERNMENT LAWYERS PROTECT THE GOVERNMENT AT ALL COSTS, NOT TO HELP U. TELL THEM NOTHING & TELL UR OWN LAWYER EVERYTHING.
Same message for Parents of kids from Leanyer Primary School who were recorded WITHOUT PARENTAL CONSENT by a secret video camera by ex-principal Dr Anne Tonkin, go speak to a lawyer & see if u can start legal proceedings against NT Education Dept.
WHAT DID THEY KNOW, WHEN DID THEY KNOW IT & WHAT DID THEY DO TO STOP IT (OR NOT)? THESE ARE IMPORTANT LEGAL QUS TO HELP U MAKE A CASE.
Dont go to Education Union becoz they will help Education Dept fuck u in the background. U cant trust em, they give our money to fight one teacher's indecent assault case but not another teacher! Why is that? Someone's husband maybe?
Anyway Jarvis is too busy doing another survey to tell us what we already know: the NT Public Service is a stinking cesspit of bullying, lying, fraud & incompetence.  Why?  Becoz those at the top like it that way, otherwise they would change it.
So, another dodgy-as-fuck male hiding in plain sight is back in court with another sexual indecency charge to answer about young girls.
We think this might be Driver Primary School teacher mentioned in this letter from Rob Presswell:
Rob Presswell, remember him?  Here he is on the left.
He's that same teacher's principal who ignored complaints about him (and others at that school) for years then suddenly retired early, midway through the school year after the teacher was arrested & charged.
Immediately after this Rob moved Interstate quicker than you can say "Hurry up let's get the fuck out of here before they drag me into Court to answer questions under oath about what I knew was going on at my school."
"God forbid they ask me what my Educ Dept Masters knew & when they knew it. Everyone will know we're responsible for other kids being hurt because we did nothing to stop it when we first found out. Quick, ruuuuuunnnnn!"
NT Dept of un-Education, keeping our kids safe?
Shhhhh, think of all that lovely turquoise water…..listen u can hear the waves!
Protecting our kids from pedophile teachers?
Nope……we cover up all that shit for our principals then look the other way as they skip town. Did someone say turquoise water?
Talk to us parents & find out how to improve the Dept's reporting & enforcement of this illegal behavior?
No Ma'am, instead we're giving $600 to principals to help with their cellulite.  Look over there!  Turquoise water!
Vicki Clueliss & Eva Dementia's NT Dept of un-Education.
Living the Dream Nightmare.
(& eating all the pies)